DOVPO Topside 90W Squonk 
Dovpo's Topside devices are squonk mods that feature a top filling squonk bottle to make refilling a lot easier.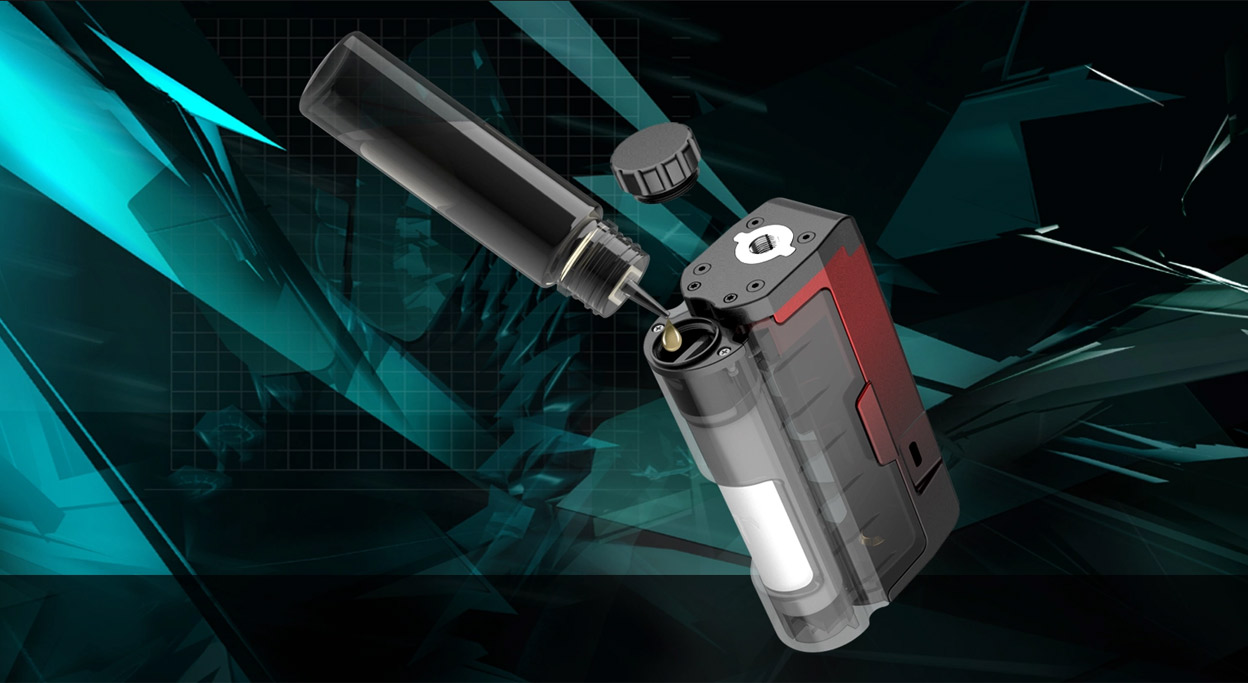 The original Topside was a single battery job and the Topside Dual was a dual battery version. The 
Dovpo
 Topside Lite Mod works both in squonk mode and in normal boxed mode (can hold one battery). To this end, the device box will contain two corresponding modules. The unit is powered by a replaceable battery model 21700 or 20700 (not included available at www.majorvapour.com) with a maximum output of 90 watts.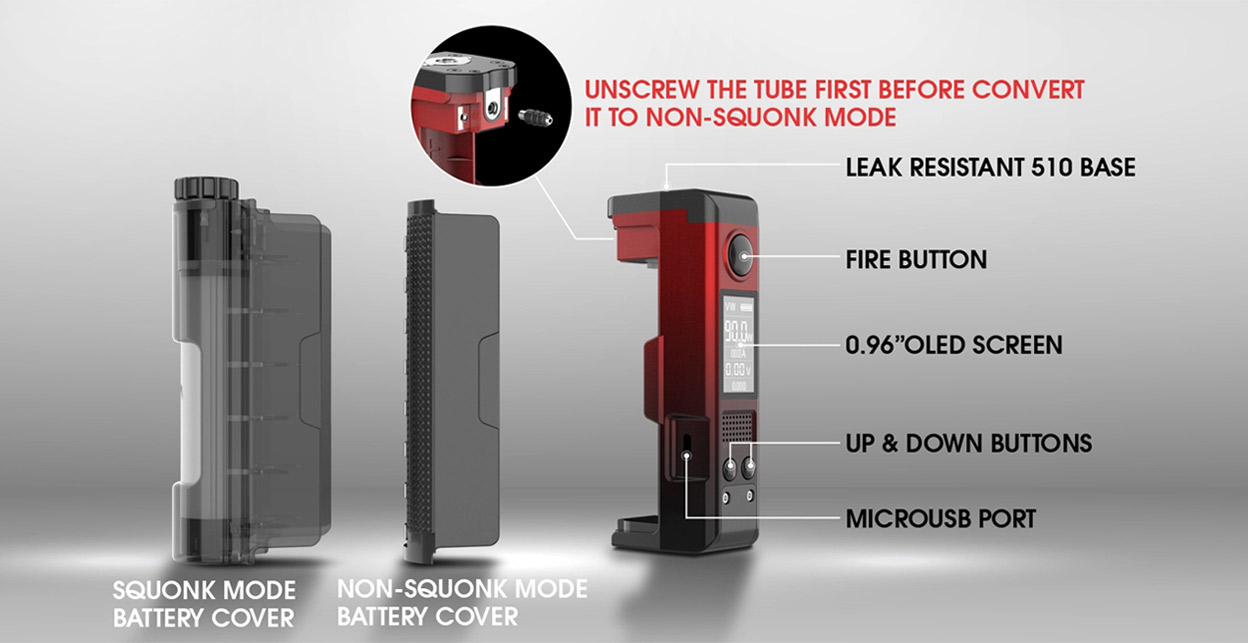 The back of the mod is removable, you can install the squonk attachment to use it as a squonk mod or as a standard mod. The side of the module is a clear 0.96-inch OLED screen and user interface buttons.
Size: 97.5mm * 58.0mm * 28.2mm
Material: Polycarbonate+ PCTG
User Modes: VW, TCR
Power Range: 5.0W-90.0W
Temperature Range: 100-315C/200-600F
Display: 0.96 inch OLED
Input Voltage: 3.2V-4.2V
Output Voltage: 0.8V-8.5V
Whats In The Box
1 x  Dovpo Topside Lite mod
1 x  Squonk battery cover
1 x  Plain battery cover
1 x  Battery adaptor sleeve
1 x  Accessory pack
1 x  USB Cable
1 x  User Manual
Note: There is always an inherent risk when using any rechargeable batteries at anytime and under any circumstances. Major Vapour, Major Mods and any of Major Vapour, Major Mods parent and subsidiary companies are not held responsible for any damage for any modification of the batteries, chargers, devices and other products that we carry in any form or shape, this is including pack making.

Major Vapour, Major Mods and any or all of Major Vapour, Major Mods parent and subsidiary companies will not be held responsible or liable for any injury, damage, or defect, permanent or temporary that may be caused by the improper use of a Li-ion (Lithium-ion), LiPo (Lithium-ion Polymer) and any rechargeable battery/batteries as well as chargers. Please have a greater understanding of the batteries/chargers you are using and how to care for them properly.

When working with Li-ion (Lithium-ion), LiPo (Lithium-ion Polymer) and any rechargeable cells, please be cautious and carefully use as they are very sensitive to charging characteristics and may explode or burn if mishandled. Please make sure that you have great knowledge on all rechargeable batteries before you use them. Always charge batteries at the clean and fire-proof surface. Never leave charging batteries unattended. If you see that there are visible damages on the batteries, please do not use. Always keep, store and transport the rechargeable cells in a safe, non-conductive container in controlled environment

Do not use any rechargeable battery as well as any battery charger if any visible damage is present, as well as if the cell or charger has been stressed through mishandling, accidental or otherwise, even if damage may not be visible. Always store and transport rechargeable cells in a safe, non-conductive container in a controlled environment. Please dispose battery cells, chargers or any other electronic devices in accordance of local laws and mandates.
WARNING: Our products are only intended for use by adults of legal smoking age and should not be used by children, women who are pregnant or breastfeeding, or persons with or at risk of heart disease, high blood pressure, diabetes or taking medicine for depression or asthma.  Keep away from children and pets. If you choose to vape e-liquids that contain nicotine, please be advised that nicotine is a toxic substance that is addictive and habit forming.  Please check with your e-liquid supplier.  Follow the instructions provided. We make no claims that the vape products will cure a smoker's addiction to nicotine.
All products must be used in accordance to the instructions failure to do so will result in voiding your warranty.
. Images are for illustration purposes only. Actual color, finish and packaging may vary.